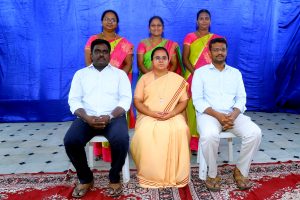 Every child is a born genius. Maths makes are life orderly and prevents chaos. It nurtures the power of reasoning, critical – thinking, problem – solving ability and even effective communication skills. A successful life emerges out from a healthy and sound mind. Talent test in Maths Olympiad, is conducted from classes 1st  to 10th. Students won Gold, Silver and Bronzes Medals and also cash prize.
OBJECTIVES:
Appreciates the usefulness, power and beauty of mathematics.

Develops patience and persistence when solving problems.

Analyses and solves problems both in school and in real-life situations.